Y'all…I am back with a BANG! I know I've been MIA on my little corner of the internet, but I am back with a whole new outlook on how this blog is going to fit in to my life and how I can continue to make this a place I love to come to and chat with y'all. I have become super overwhelmed lately, feeling like I'm failing you guys by abandoning you but NO MORE!
And I'm not coming here with promises that I will post 5 times a day or anything, that is just not feasible with my insane life, but I am promising to give you all a raw and real look into my life. And I'm celebrating me being back at it by co-hosting a HUGE Nordstrom giveaway with some of my favorite bloggers.
Printed Top // Shorts // Shoes [on sale] // Earrings [c/o Sugarfix by Baublebar] // Sunglasses

Photos by Morgan Hayes Photography
This top is just completely adorable and is quite literally giving me life. I have to be honest and say that I think part of my funk with the blog is that I am honestly not super happy with my closet at the moment. OBVI this top and these shoes are the exception to my current funk, I am #obsessed but yeah…it is just not working for me y'all.
Do you ever get in moods like that? Where you literally hate everything in your closet and want to just throw away and start over??? BUTTTTT, instead of just sitting here and complaining to you about my sad wardrobe, let's chat about how I'm slowly but surely changing it. I've been in major purge mode. I'm talking bags and bags of clothes I'm selling, donating or giving away to friends. I am cutthroat baby. If I don't remember the last time I wore it, it's gone. If I debate it, I will put it in a separate section of my closet and in 2 weeks, if I don't wear it, BYEEEE.
Like I mentioned, I have teamed up with some of my favorite blogger babes to celebrate new clothes and the Nordstrom Anniversary Sale that starts SUPER SOON! What better way to replenish your wardrobe after you purge than $400 Nordstrom Gift Card?!?!
See below for instructions and ways to enter!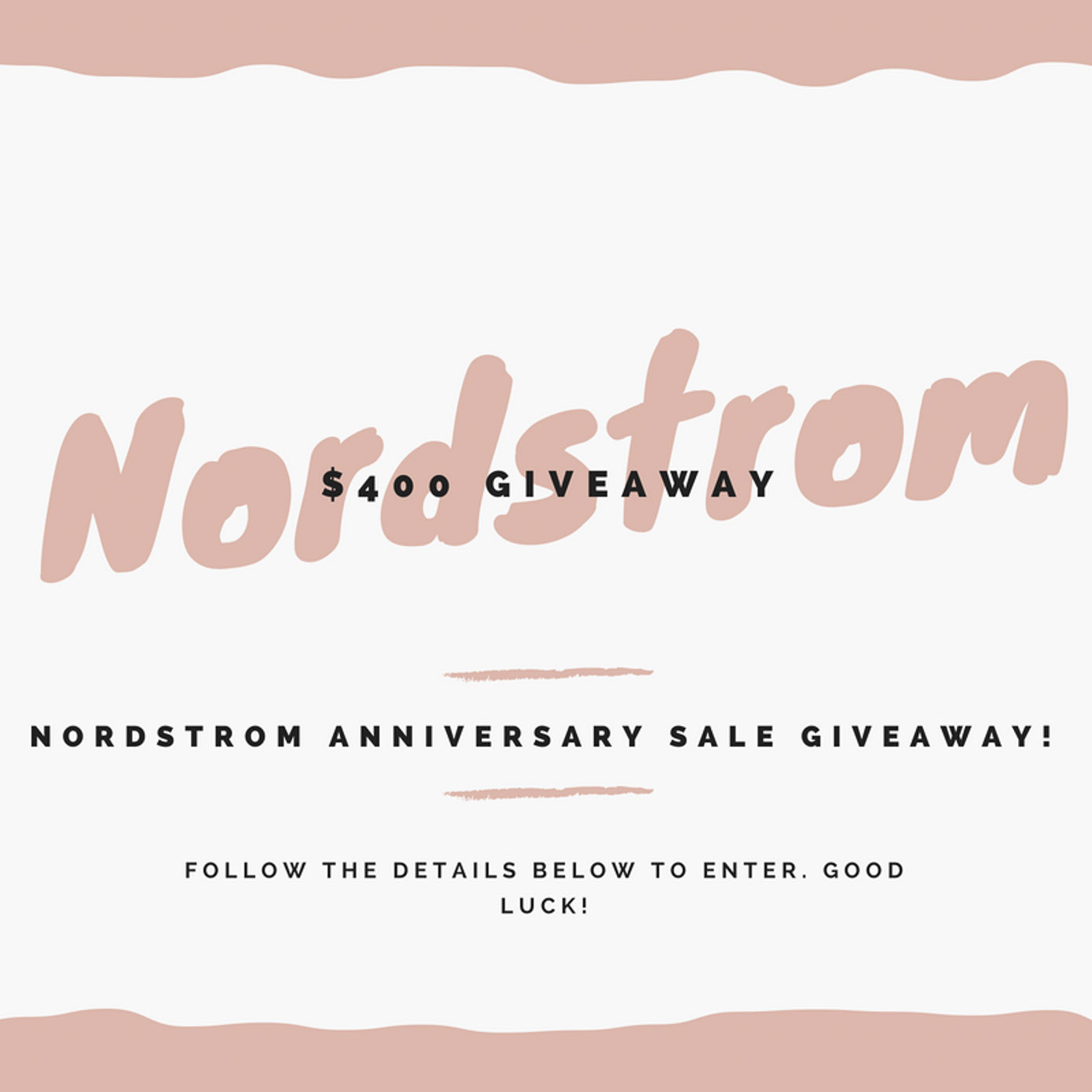 Today I've teamed up with an amazing group of bloggers to give YOU a chance to win: a $400 Nordstrom Gift Card, just in time to shop the Anniversary Sale for Early Access! We want to spoil you for supporting us!
Enter below by completing the rafflecopter. You'll receive one entry per completion. This giveaway is open to the U.S. and Canada only and runs until 7/12 at 12am. Winner will be announced here. Good luck y'all!
Void where prohibited. By entering the giveaway you acknowledge that you are agreeing to complete each task, which involves following, liking and subscribing to newsletter's.